Changing Multipliers in the Parts List
Changing price multipliers for a group of parts has become simpler than ever with the recently updated sorting capabilities in the Parts List.
The first step in changing a group of parts is sorting the parts list to find the group of parts you want to modify.
---
Sorting the Parts List
Clicking any one of the columns at the top of the parts list will sort the list by that column. Below the list is sorted by `Part Type'.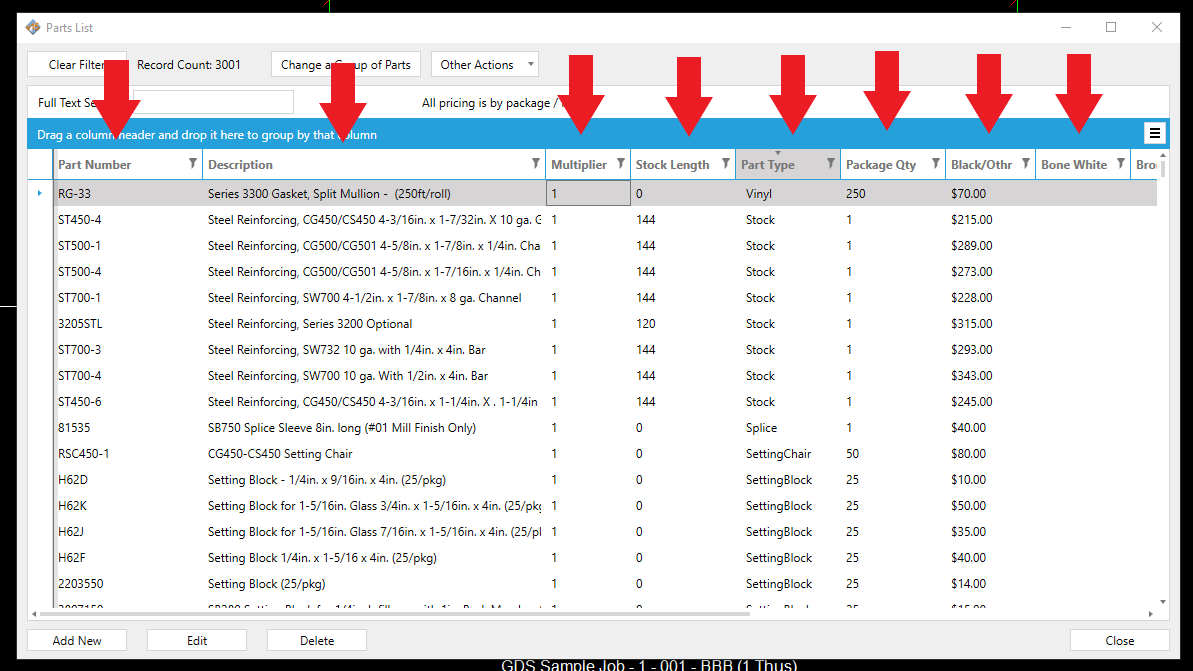 tip
You can hold the shift key and click additional columns to sort by multiple columns.
In this guide we will change the multiplier for all extrusions, but you can sort the parts list for any group of parts (e.g. gaskets, screws, any part with a specific stock length, any part with the word "filler" in the description, etc.).
To show only extrusions:
Click the filter icon in the Part Type column.
In the drop-down menu, click the box next to Extrusions
Now the parts list will display all parts with "Extrusion" as their part type.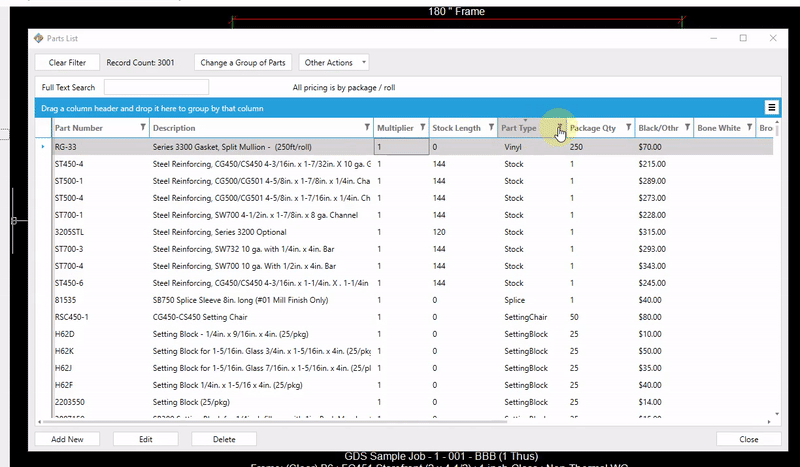 ---
Bulk Editing a Group of Parts
Once the parts list is sorted and you have narrowed down the group of parts you want to edit, click Change a Group of Parts. This will open the Bulk Edit window.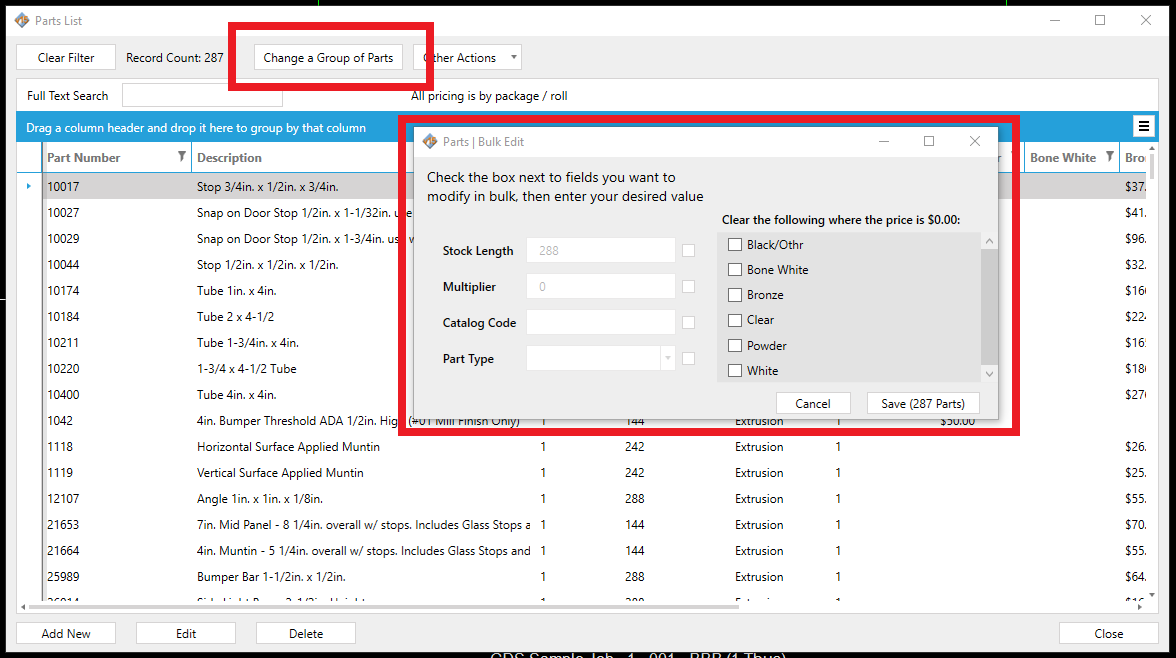 To change the multiplier, check the box at the right of the multiplier row, then enter the new value.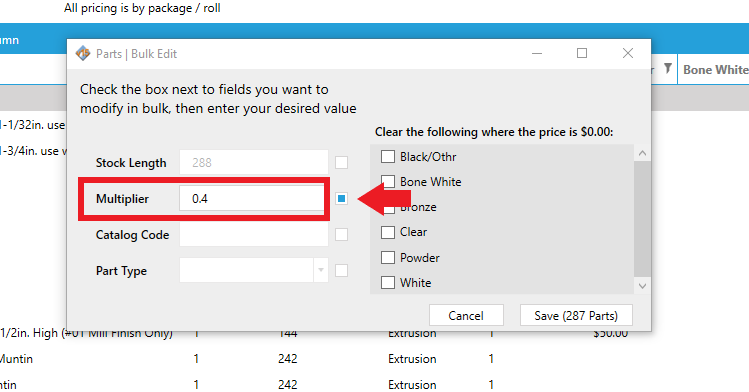 Click Save. The "Save" button shows how many parts you are changing.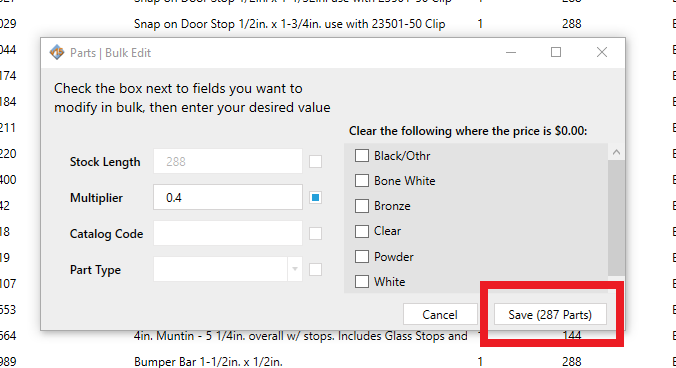 Now in the parts list, you will see that the "Multiplier" column is updated with the new value.